I've never felt comfortable tucking in my shirts. It started in high school with my hideously unflattering pleated uniform with school rules requiring that the shirt must be tucked in at all times. Let's just say that it wasn't my best look (ha). I still feel extremely self conscious tucking in my shirts and if shirts don't come in petite, they fall at my knees (well almost). I was considering getting the shirt tailored and cut when I decided to tie it at the waist instead. It instantly made me look more put together and neater. So this is as close to tucked in as I get! How do you all wear your shirts?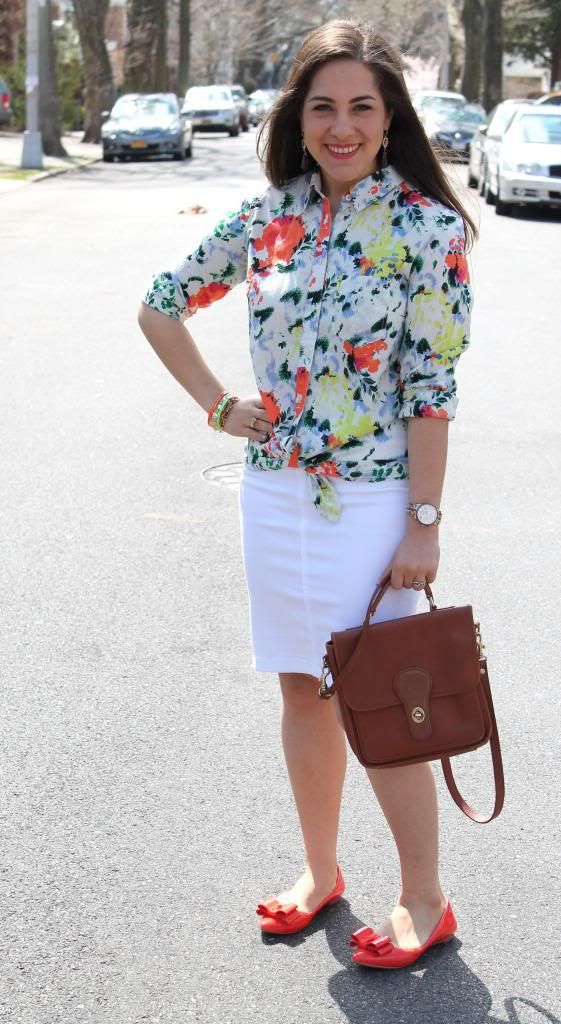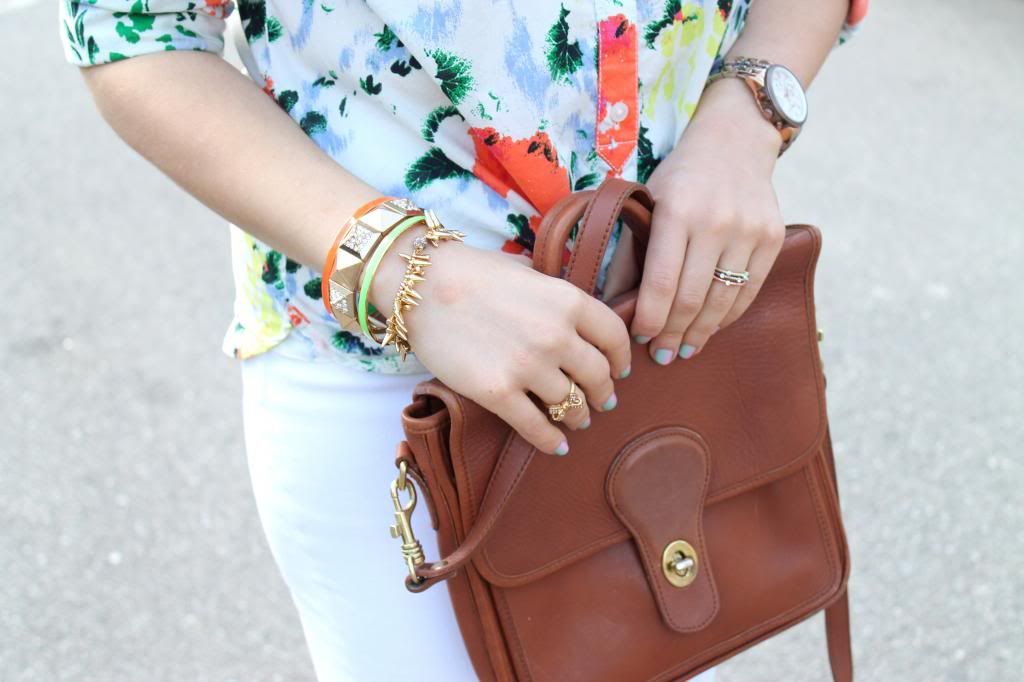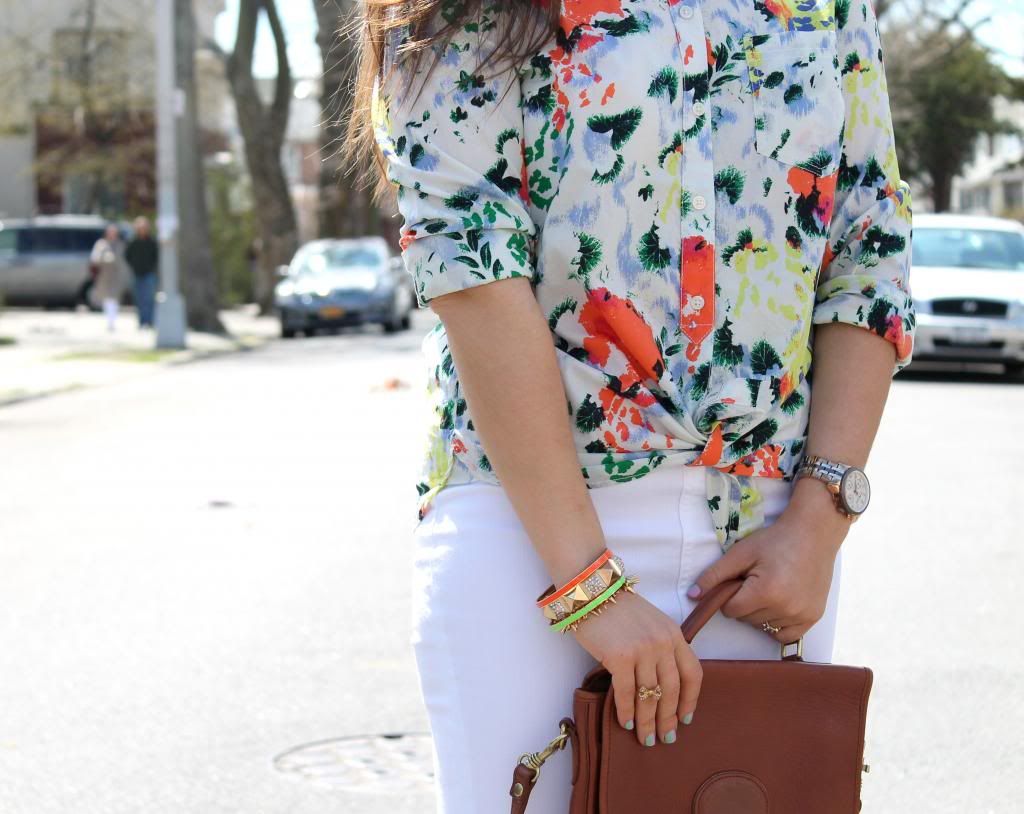 Photos by Chani Shmookler-Deutch (how amazing is she??)
Special thanks to
Kelly Stahley
who helped me resize my photos (she also designed my blog)!